About Us

Education Matters, established in 2003 is a leading professional international education consulting company with more than 30 man years of experience behind the team. We apply an inspirational approach to the world of learning, successfully integrating the process of education and career counselling into a unified vision. Our head office is in Chennai-South India with company owned office in Hyderabad.
18 years of un-paralleled service
Award winning consultation
Your study abroad expert
Our Philosophy
Our network aims to bring about comprehensive solutions that would meet the needs of the student who is looking towards excellence not just in his or her career but also in the enriching learning experience. Our success rate stands testimony to our quality of service.
Whatever may be your focus-taught programme or research, an overseas education offers a golden opportunity for the international student community since the avenues of higher education and an excellent employment are vast.
This is the reason for our representing select universities that encourage the modern concept of further education and employability.
We take on this mission to introduce you to the unlimited prospects that would boost not only the career opportunities or knowledge but also enhance the quality of outlook on the system of education and equip you with the right tools to empower and face the soaring global competence levels
We, at Education Matters, bring an opportunity for all students who aspire to be a degree ahead and aim to take a step in the right direction. We guide you to the newer vistas of further and higher education, by means of our free of cost service that includes; impartial counseling, assistance in student visa application and documentation, diagnostic profiling to enable the student to make the best choice and pre-departure briefings.
Vijay Kumar Nair
Director, Education Matters
Our Services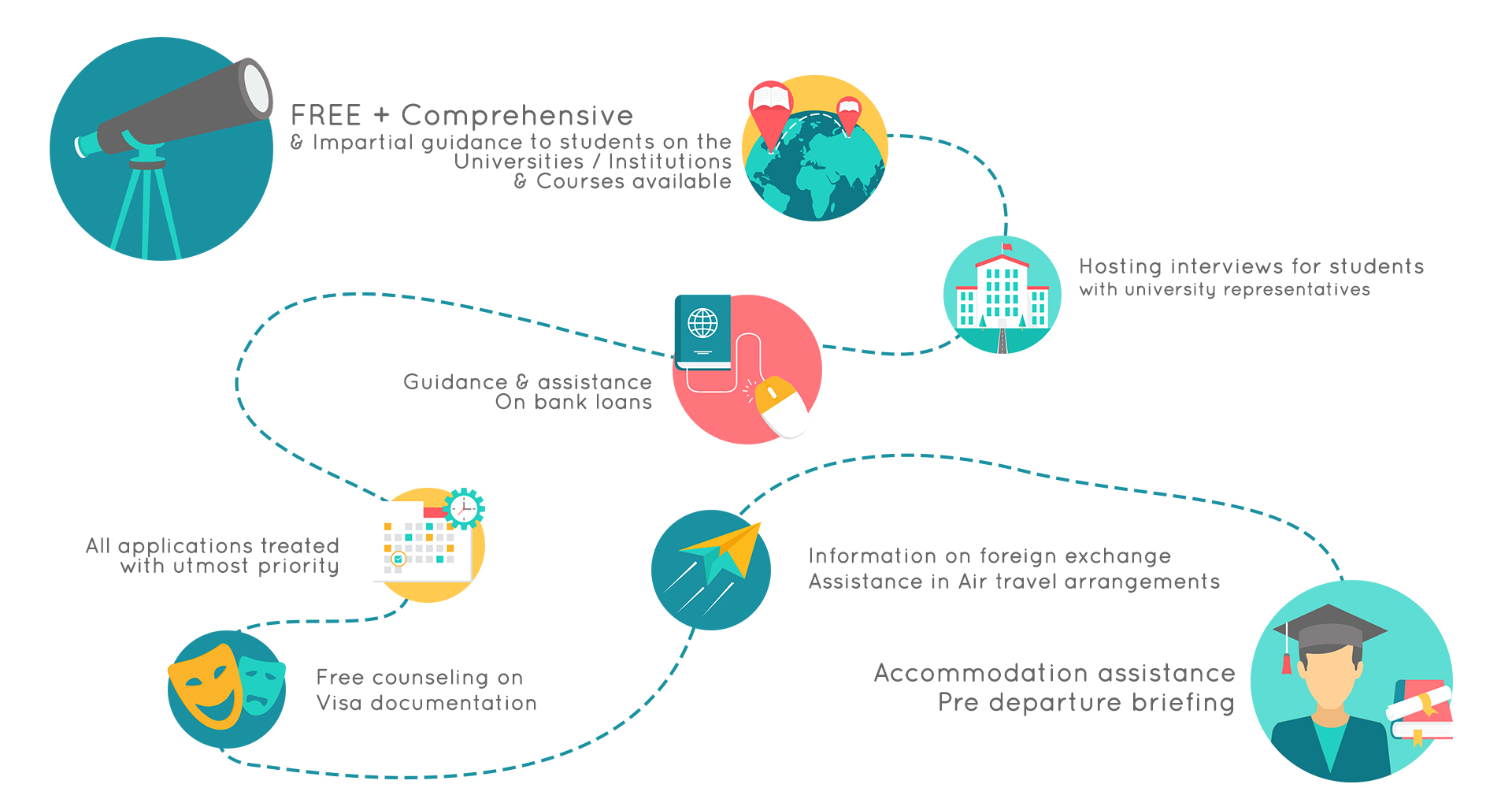 University / Course Selection
We provide assistance to help you get into those Universities that would best suit your Personal, Academic and Financial Profile/parameters, and not limited to the Universities we represent
Admission Assistance
We give special attention to your application, highlighting the areas essential for a well-presented, error free application. We assist with References and the 'all-important' Statement of Purpose.
Scholarship Guidance
Scholarships & Financial aid fee waivers are awarded to international students on the basis of academic merit and the need of it.
Visa Assistance
We help you in entire Visa process like, filling up applications, preparing financial statements, and also guidance and training for mock interviews and much more. We are regularly advised by the consulates about the latest Visa documentation and rules.
Why Choose Education Matters